Contact
For any press inquires please get in touch: press@informed.so
About informed
informed — The news, curated. The informed app curates world-class journalism from premium publishers, all available under one subscription. Our experts and editors read hundreds of articles every day, selecting and suggesting only the best. We believe smart human curation is the key to diverse news without filter bubbles or misinformation, drawing perspectives from small, large, Western, and non-Western publishers. Our readers can escape the algorithm, access excellent journalism, and build rounded opinions on global topics.
Latest press release
informed - Launch Press Release Nov. 2022
Assets

informed logo black

informed logo white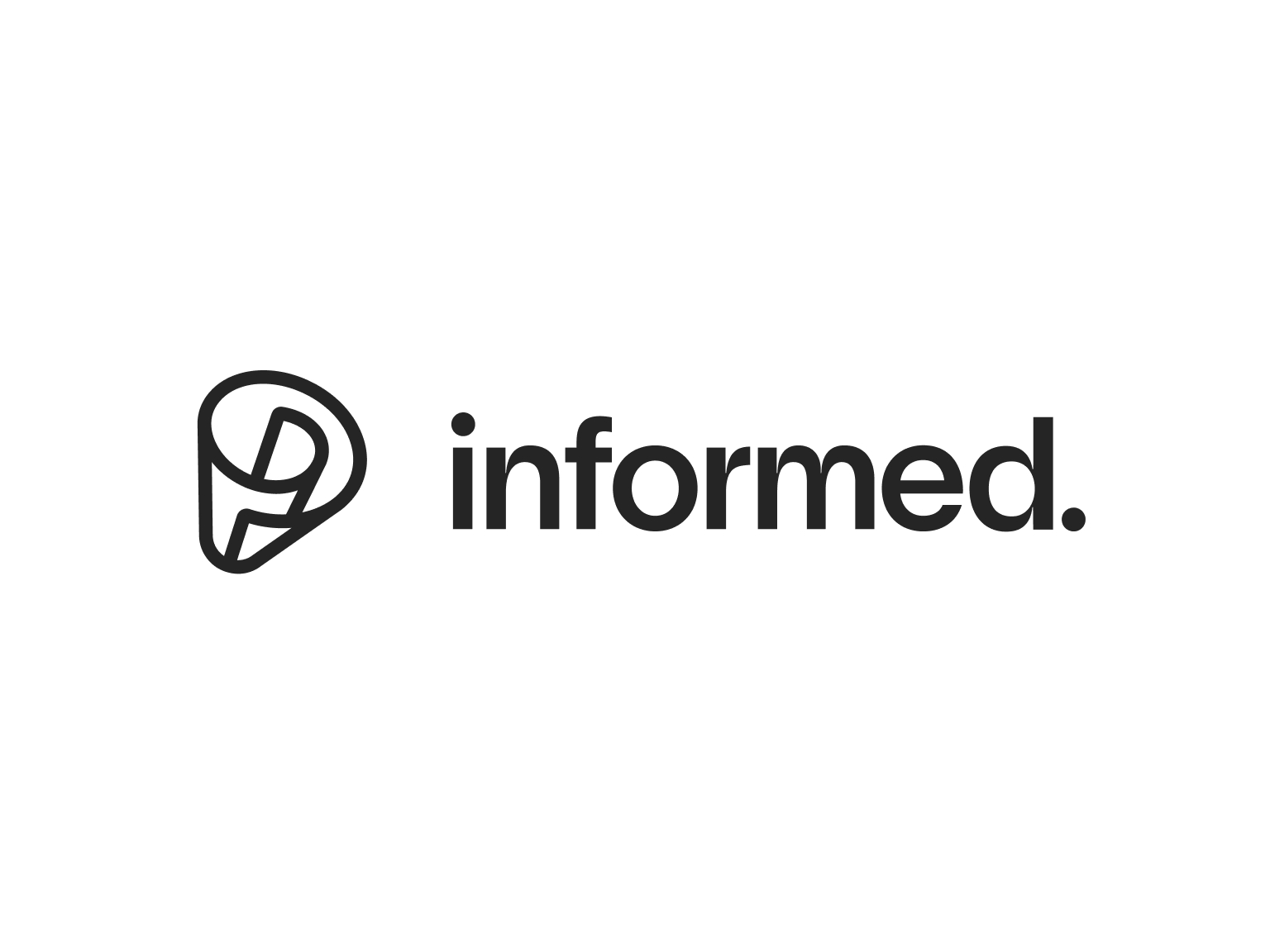 informed logo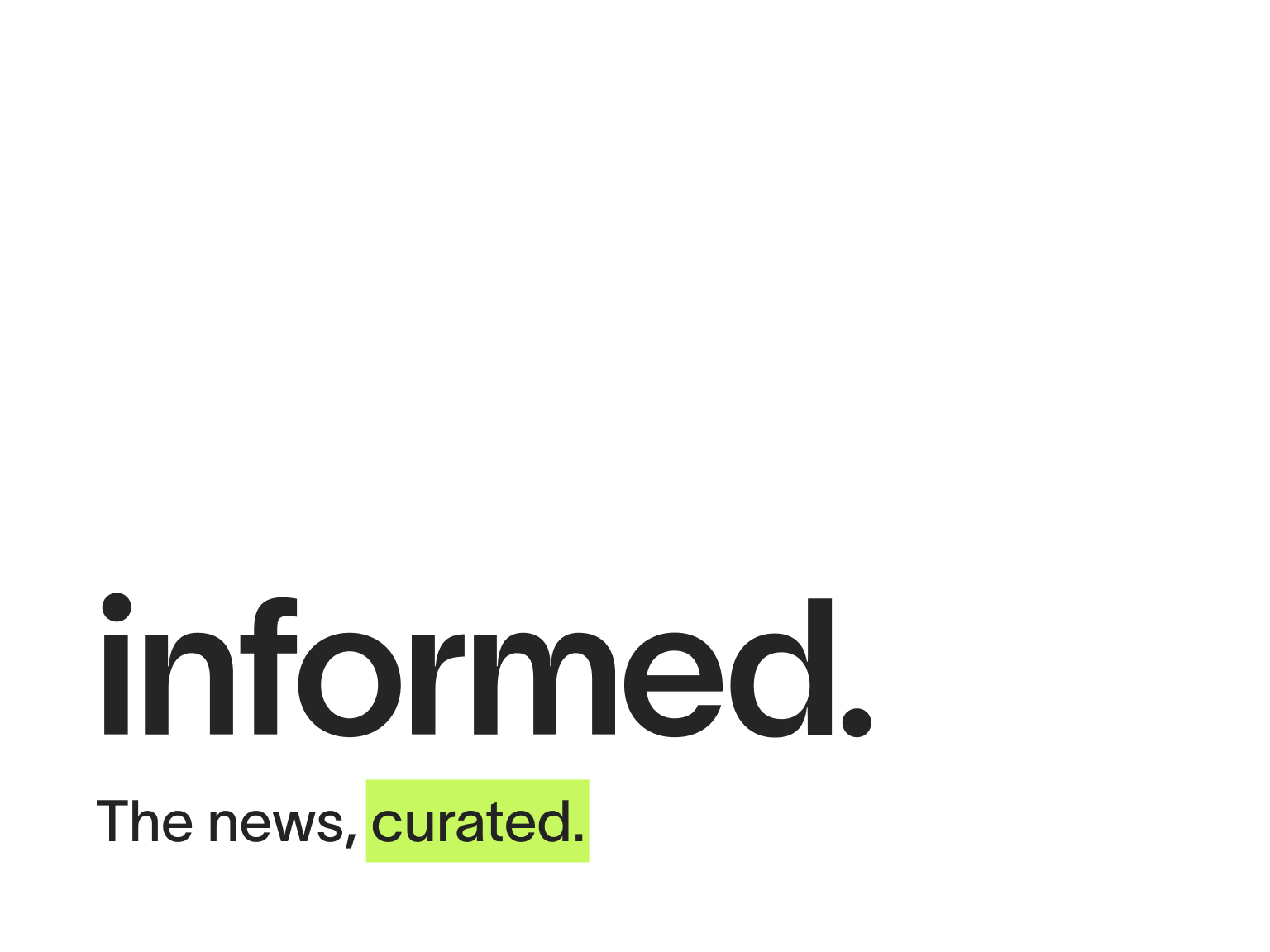 informed logo with tagline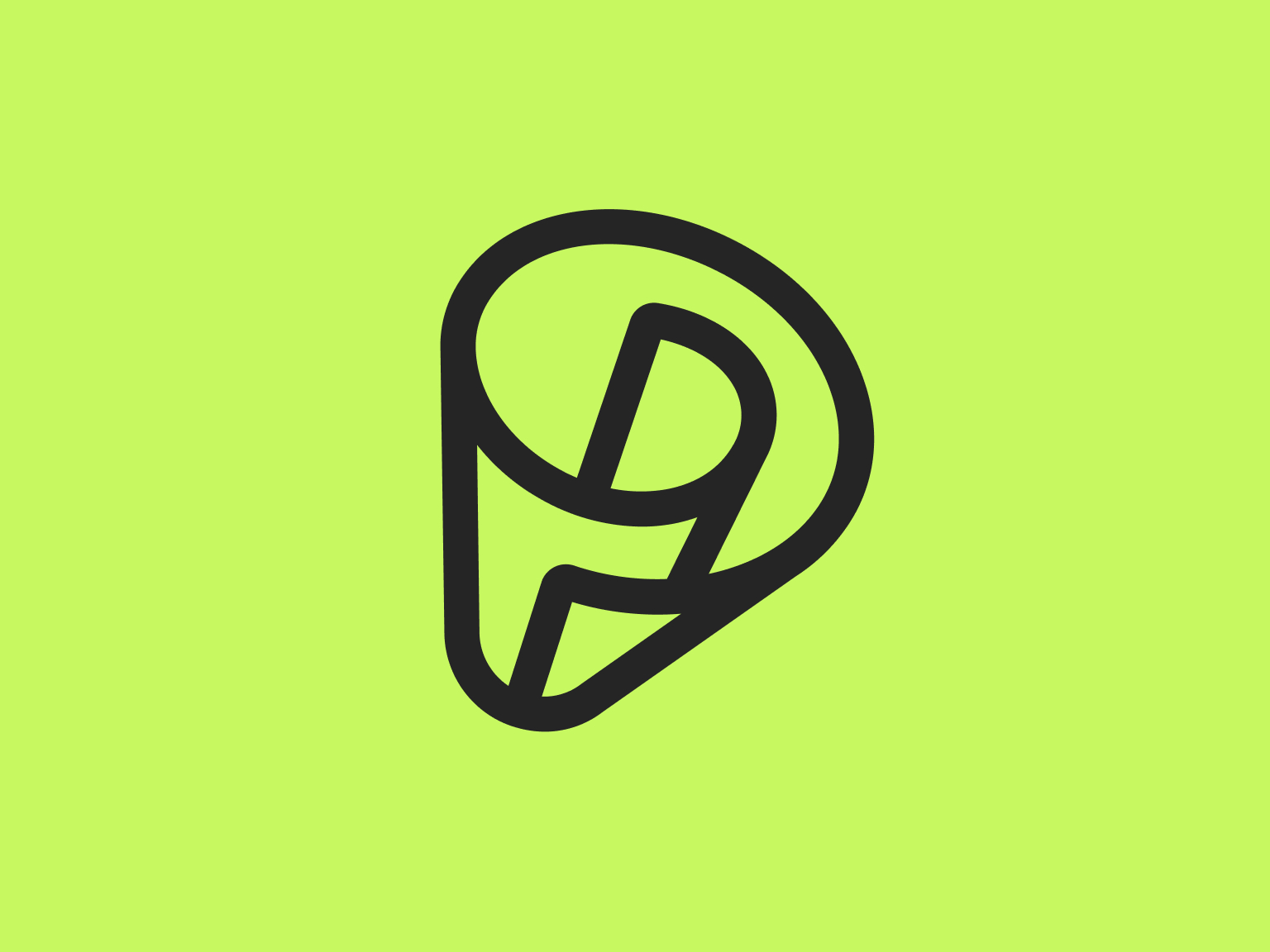 informed logo app icon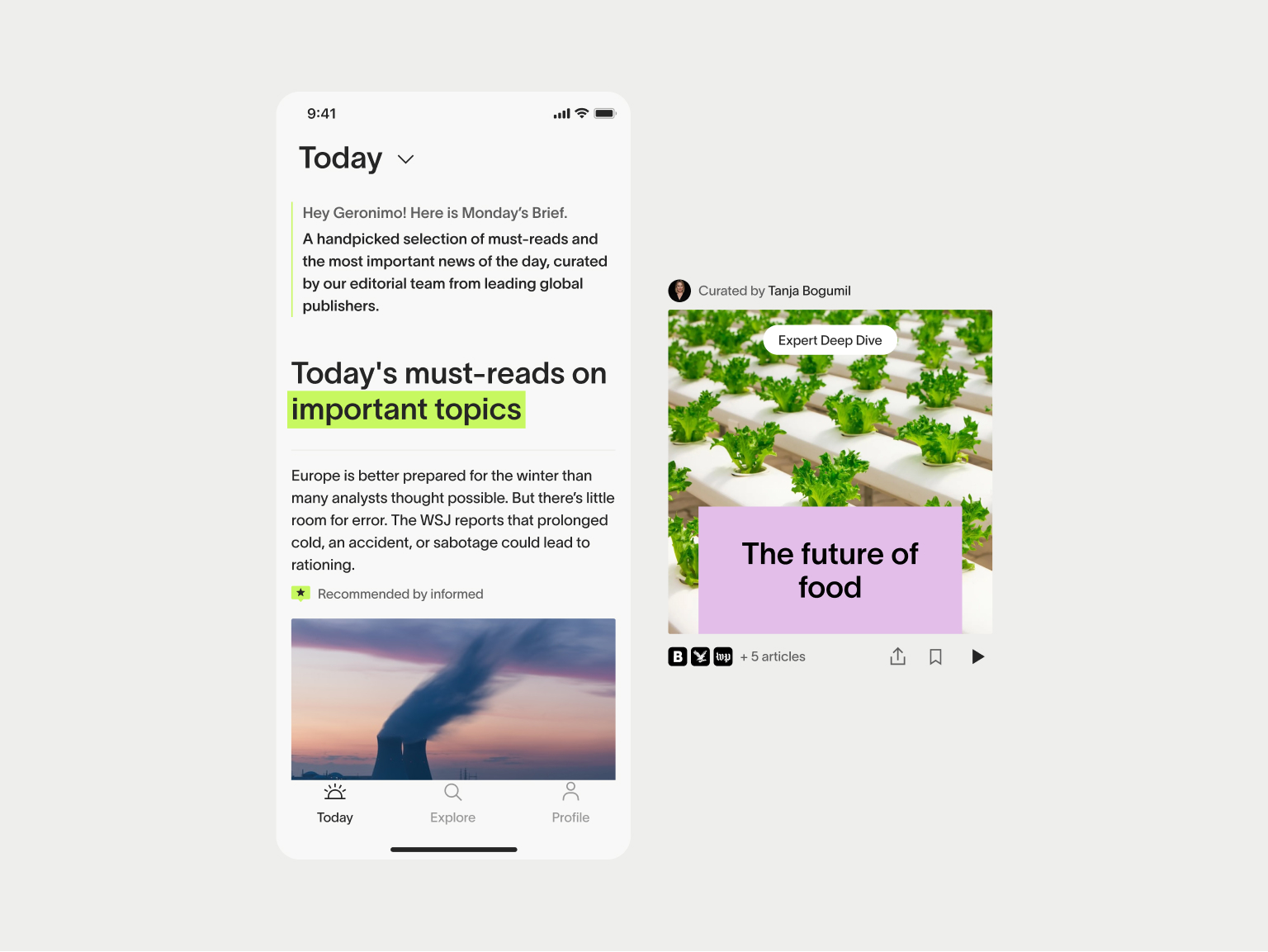 informed app screen daily brief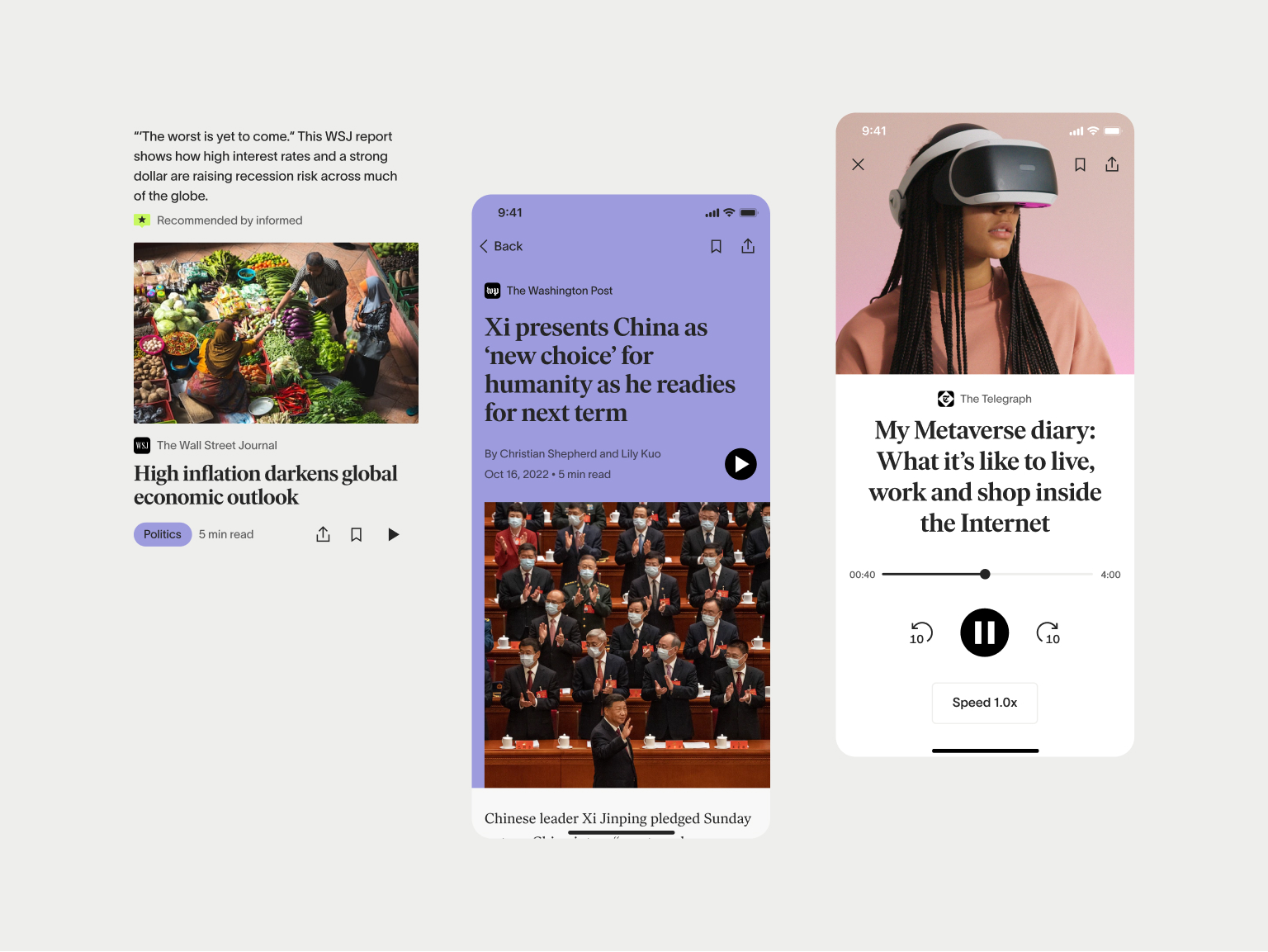 informed app screen audio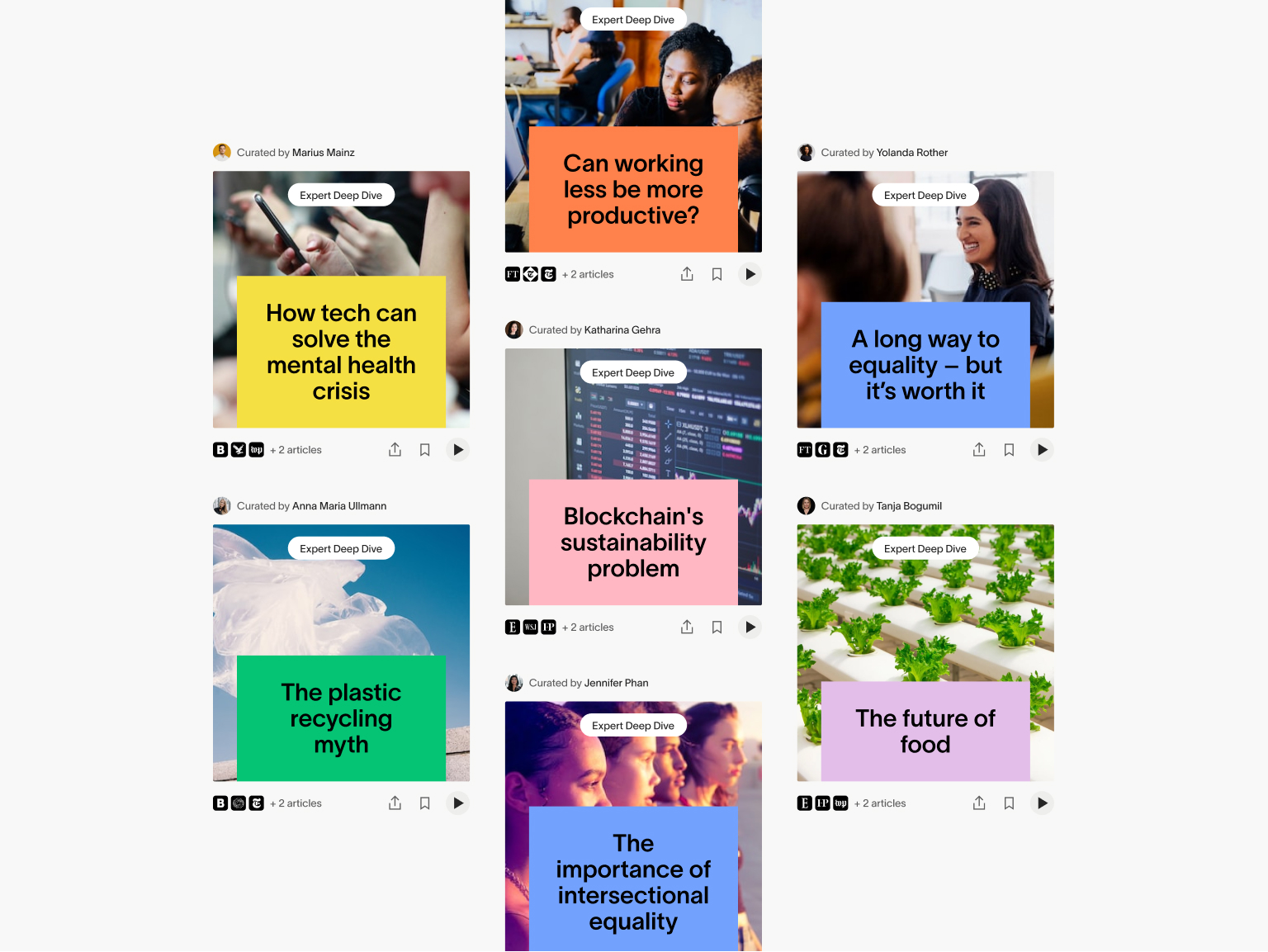 informed app screen deep dive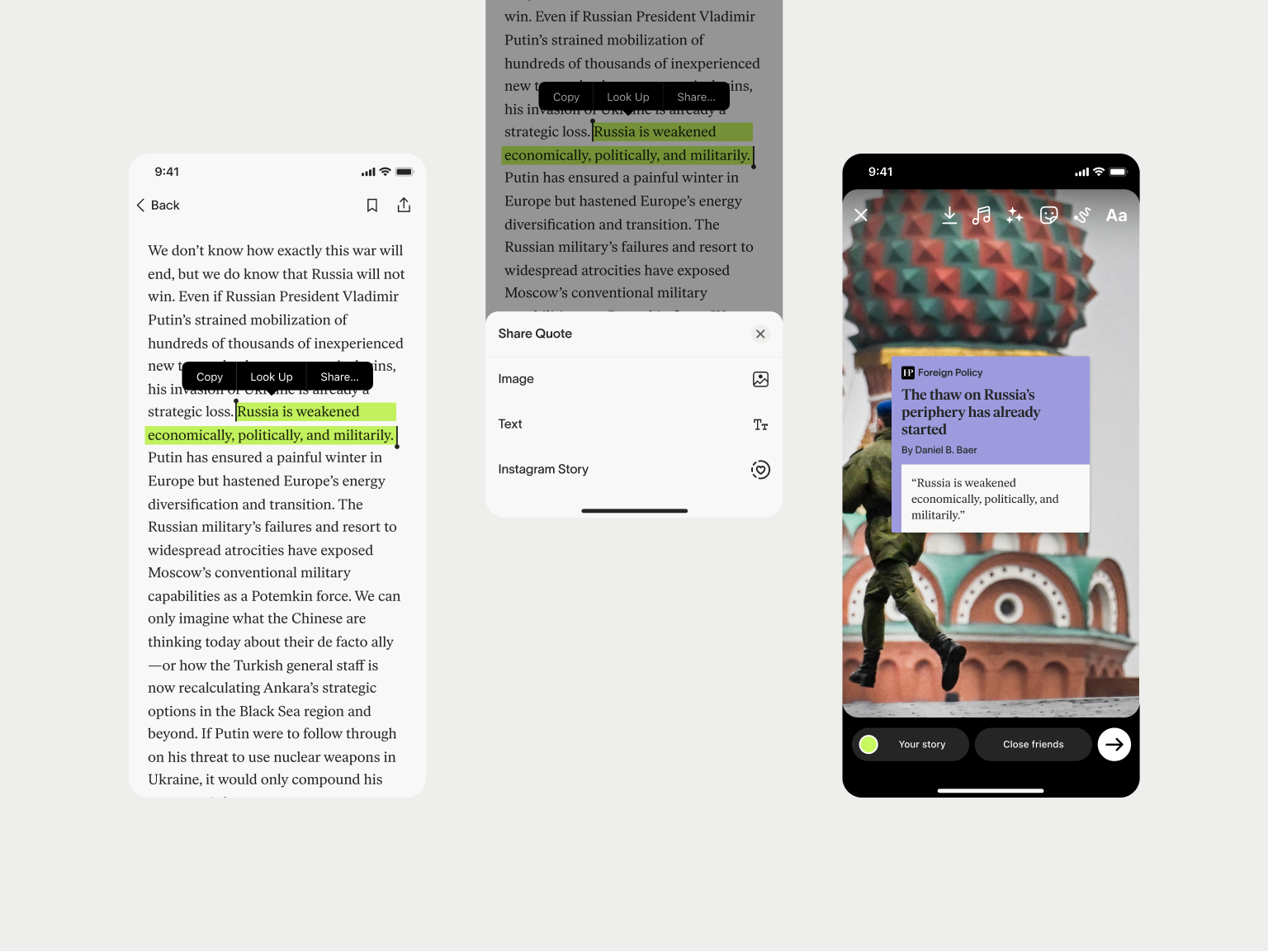 informed app screen share a quote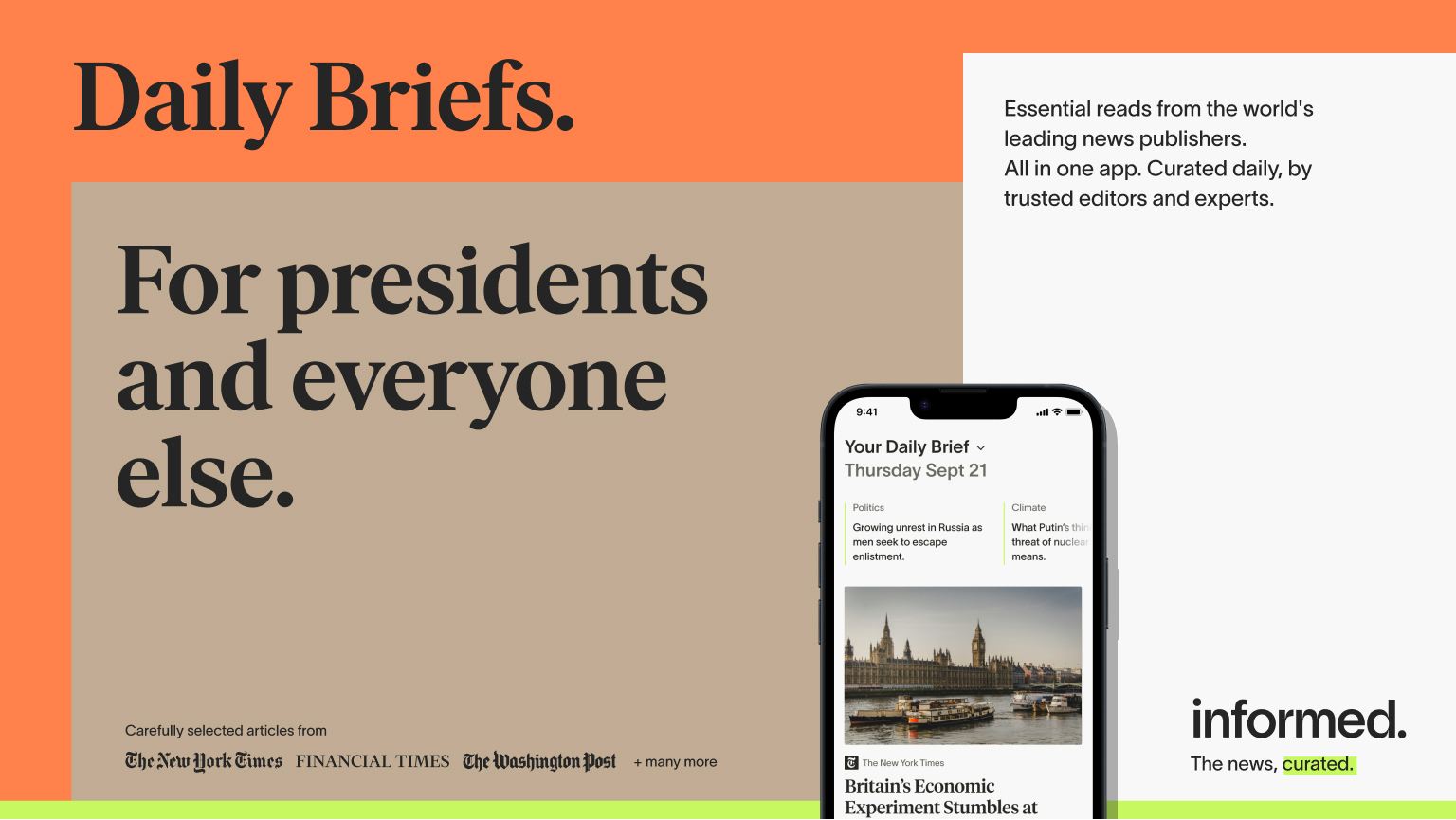 informed campaign visual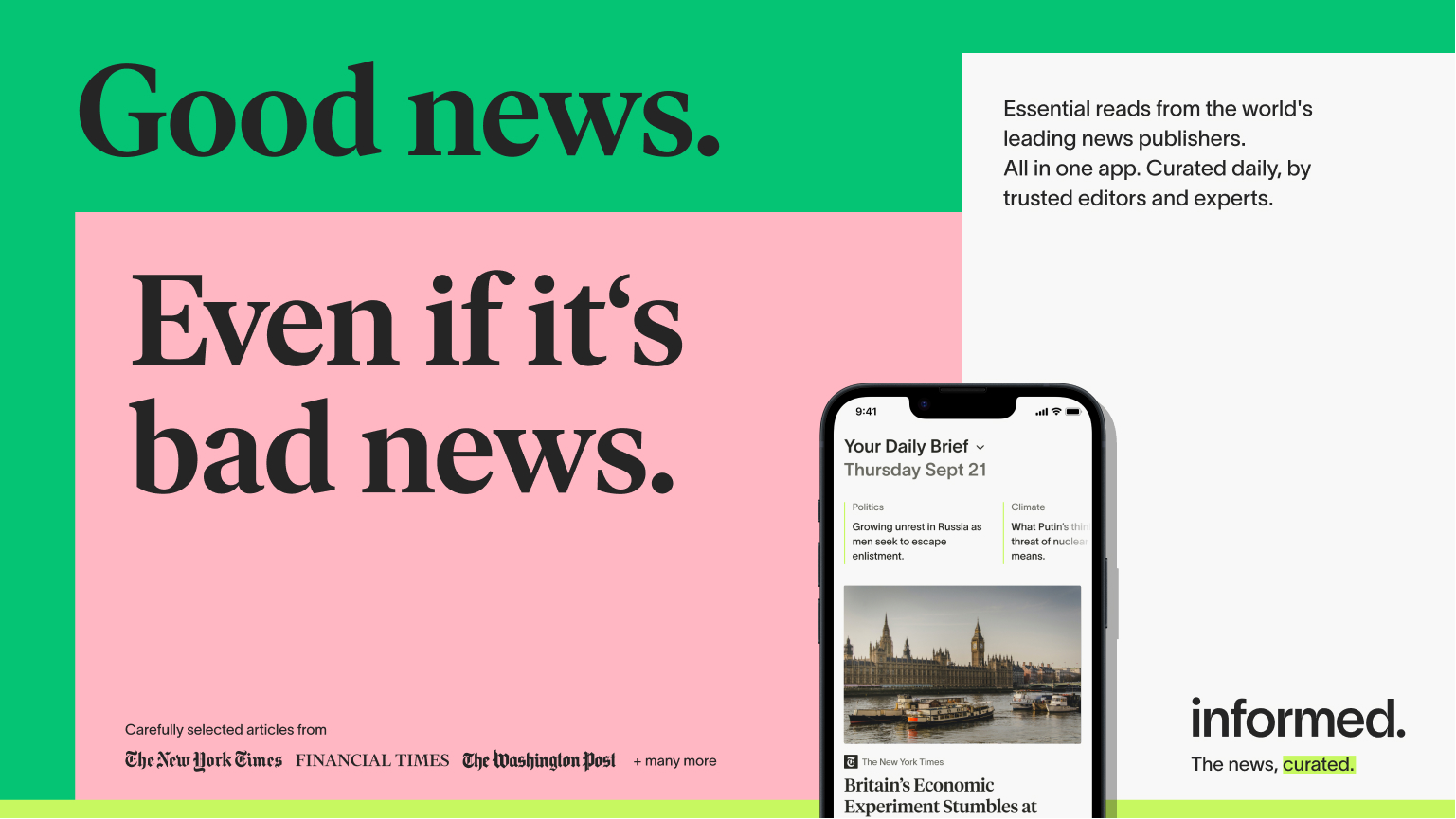 informed campaign visual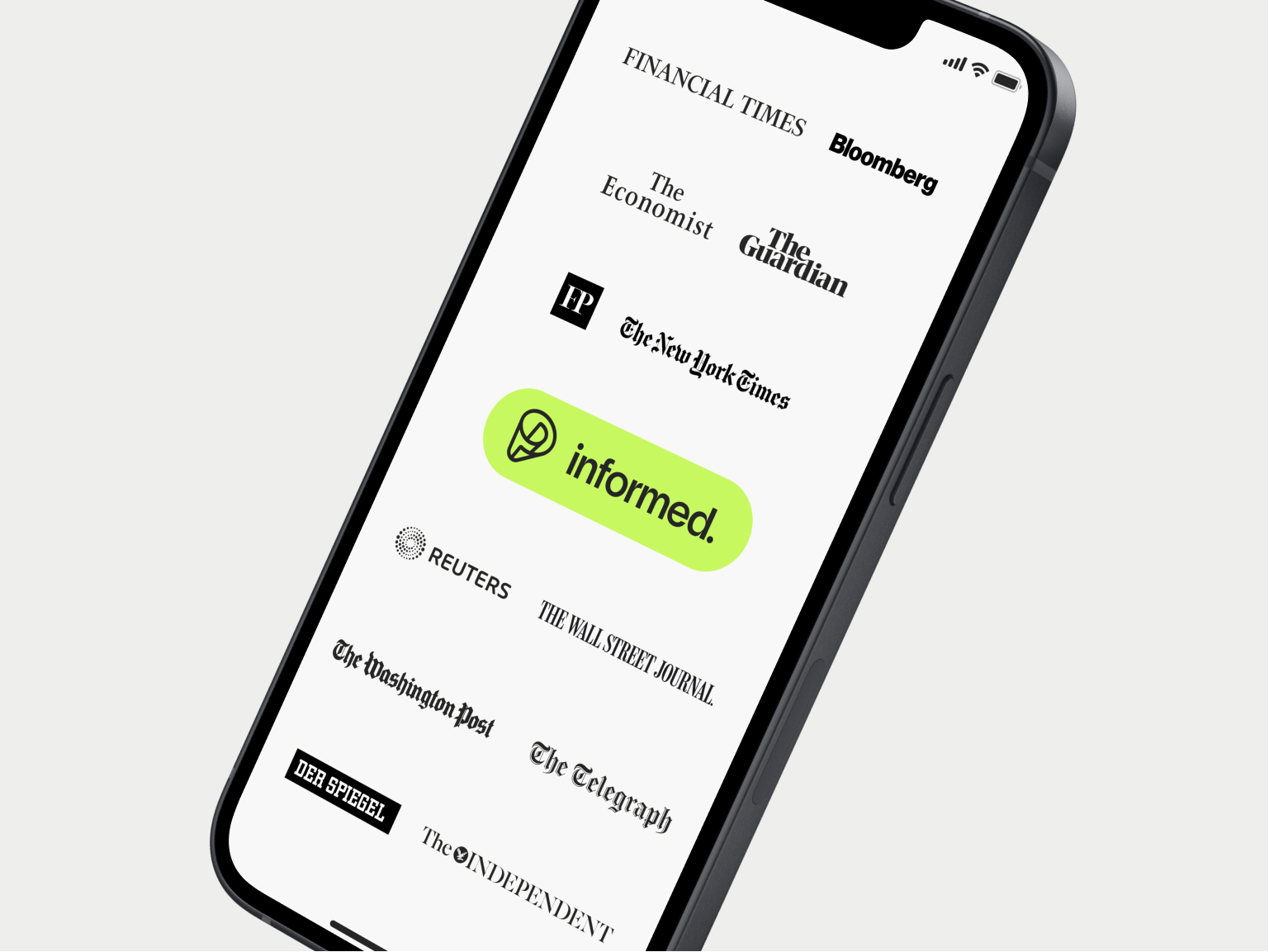 informed publisher overview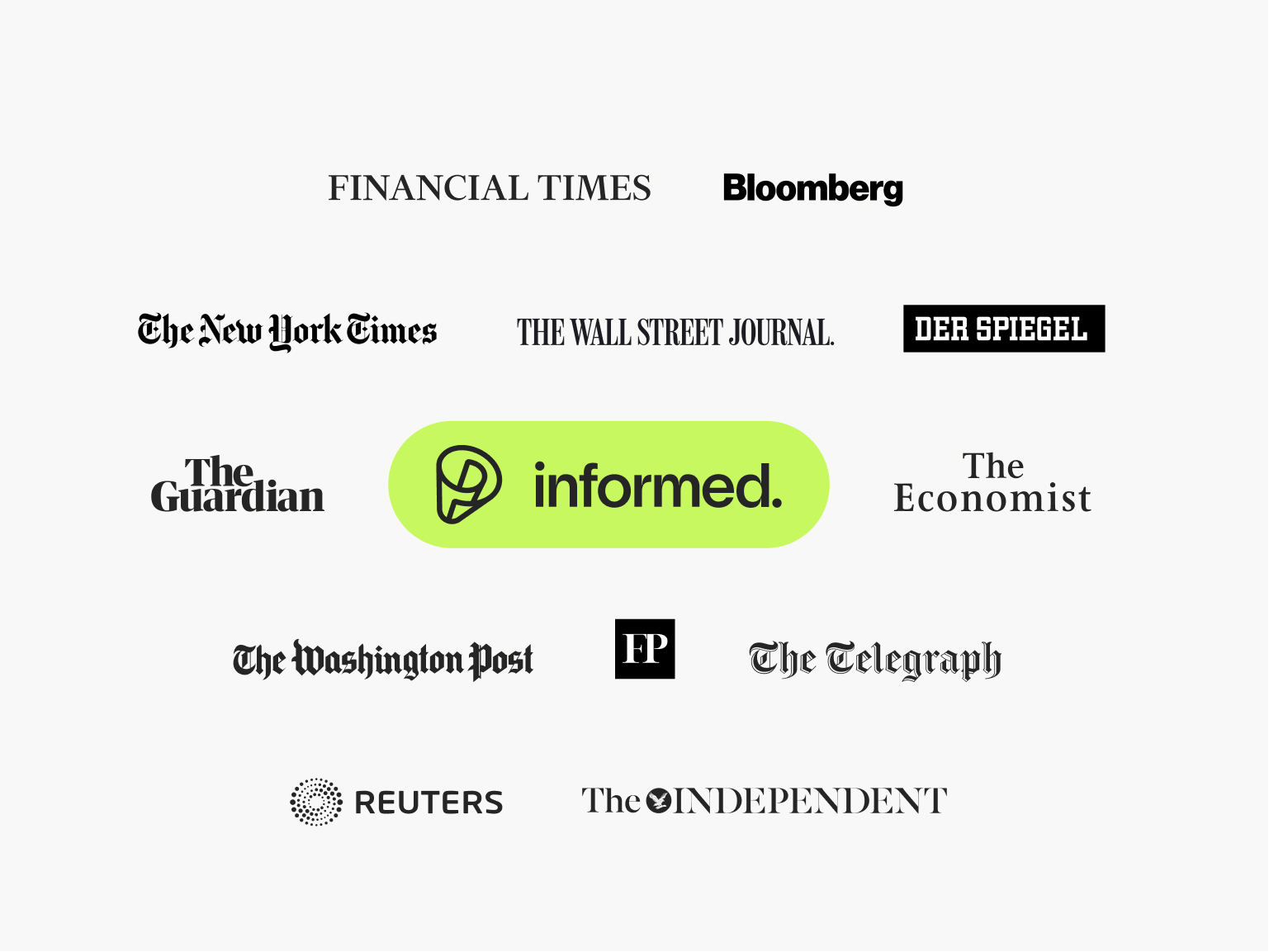 informed publisher overview
Founders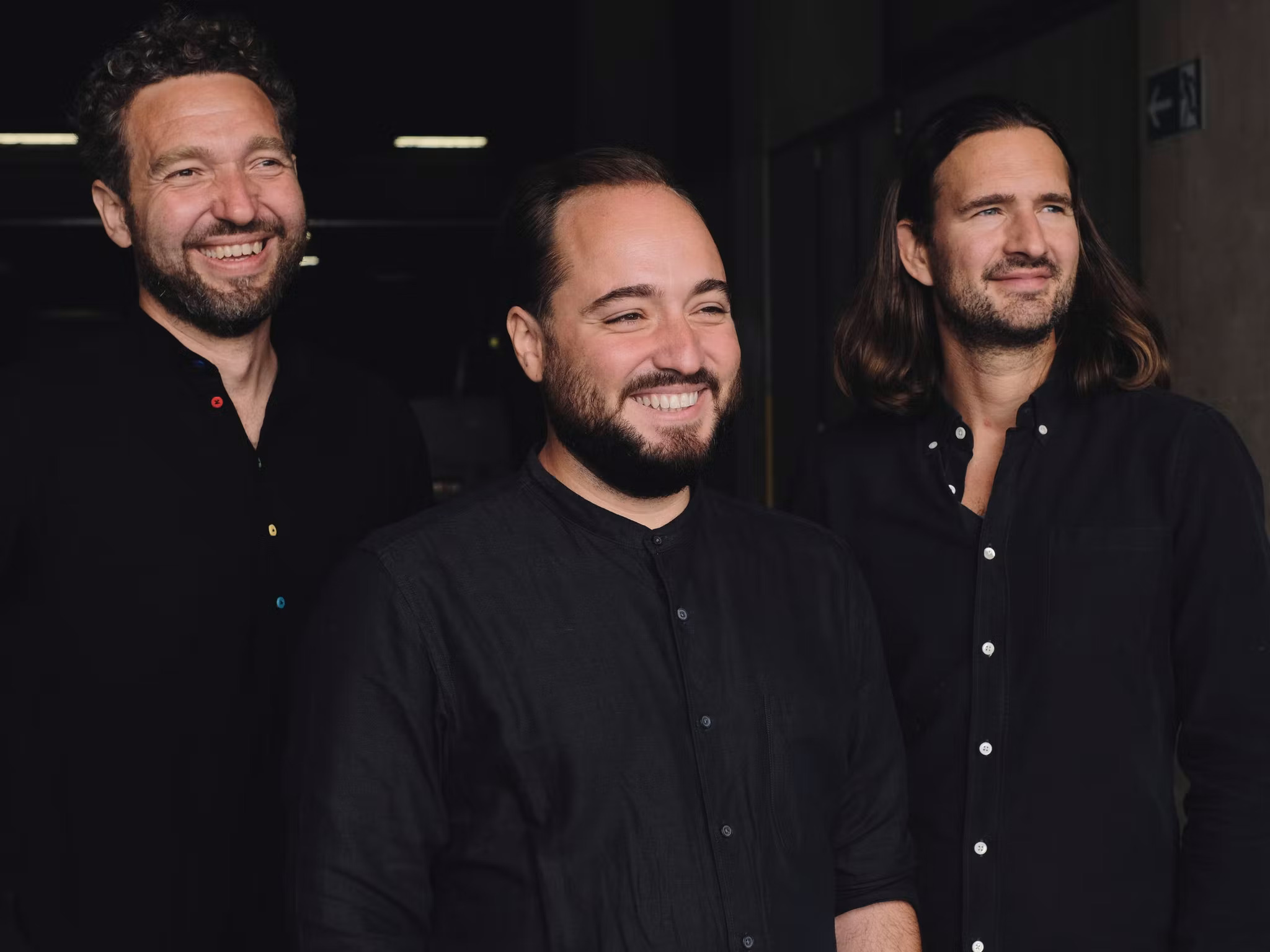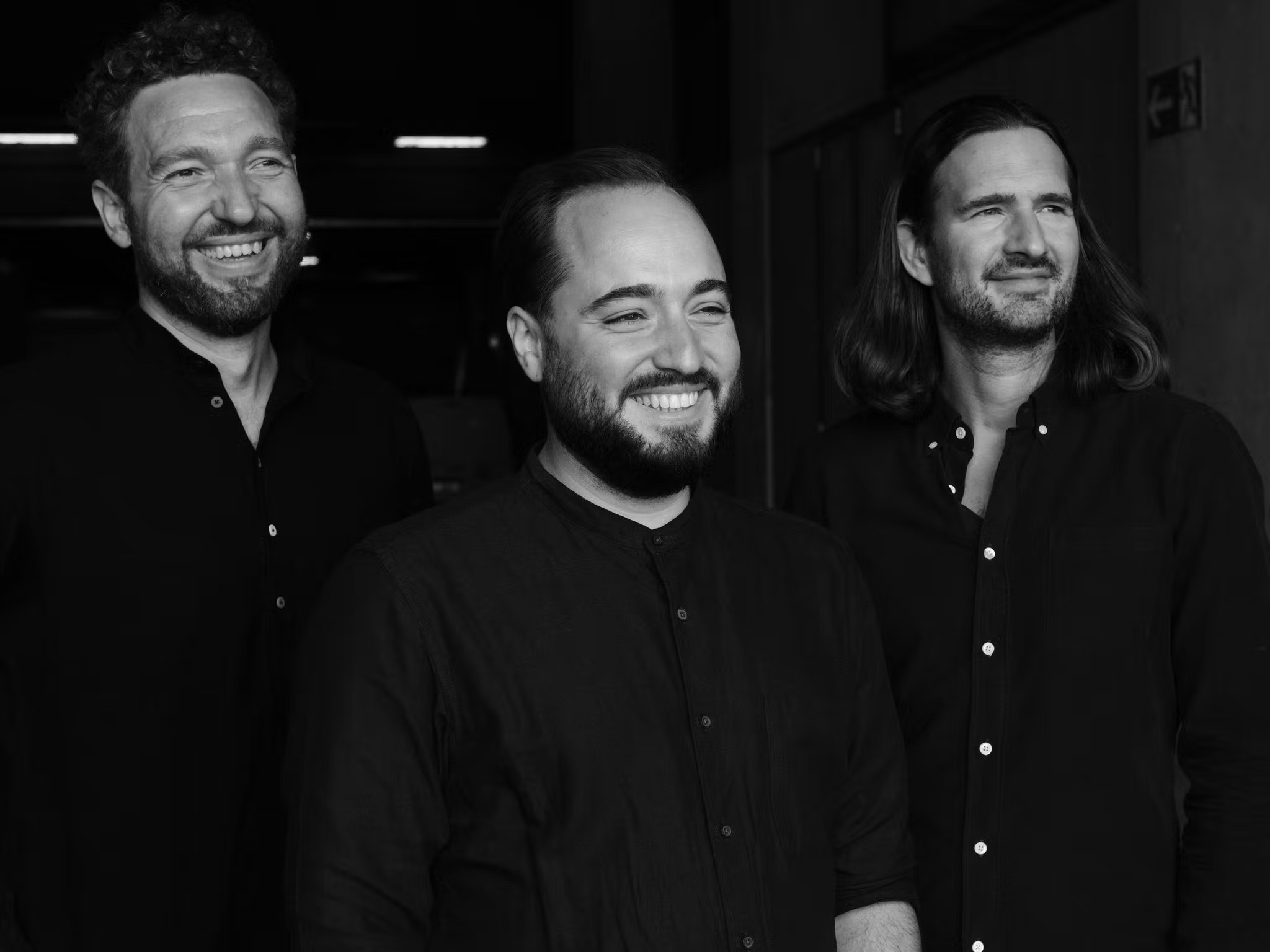 From left to right, Martin Kaelble, Benjamin Mateev, Axel Bard Bringéus
Founder bios
Benjamin Mateev was a lead engineer on to-do list platform Wunderlist that was later acquired by Microsoft, where he spent several years as Product Lead for digital memory and to-do experiences. Earlier, he was also head of product at opinion news site The European where he gained experience with editorial products.
Martin Kaelble was head of digital and online editor-in-chief at Germany's biggest business monthly Capital, where he gained a lot of experience with digital editorial products and paid products, also building Capital's first paywall. Before becoming a journalist (first at the German branch of Financial Times), he spent several years in tech, for example at the well-known European startup Jamba.
Axel Bard Bringéus joined Spotify in an early phase and essentially shaped their rapid global expansion, as he was rolling out the company in Europe, Asia, LatAm and ultimately became the global head of markets. After that he worked as a startup investor, being a deal partner at prominent European fund EQT Ventures. In his early career, he also worked as a journalist for a short period of time at Svenska Dagbladet in his home country Sweden.
Press Coverage